My eldest lovelies above brought so much spice into my life! More than a decade later . . . life enters new chapters for them and for me!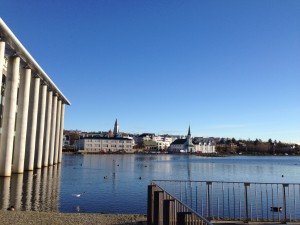 Preface
This study originally began as an interest in exploring how peer learning partners might help improve reading comprehension for adolescent English language learners. Over time, interest progressively grew from the secondary levels of educational settings to elementary levels. After my own discovery process, I found out a lot about the specific components needed for reading comprehension to take place. Much research by others has influenced and steered my focus, which continues to evolve. While trying to understand the reading difficulties adolescents face when comprehension is a constant struggle, my understanding progressed from understanding essential primary language components for early readers, through first and second language learning processes, and finally, to understanding language as a tool for organizing thought and language, learning, and abstract concepts. Adults and educators have potential to provide a bridge for scaffolding the transitioning of learner understanding in contextual situations to decontextualized environments. This enables learners to develop higher-order functioning for learning, thinking, and understanding when learning is devoid of context-embedded communication. Thus, adults can provide or withhold these opportunities for cognitive growth.
Hamers & Blanc (1983/2000) postulate:
The cognitive function of language refers to a general psychological process by which the child appropriates language as an organiser of knowledge . . . [and] The extent to which adults, in their interactions with a child, manipulate language in problem-solving enables him to develop language in this function to a greater or lesser degree. (pp. 117-118)
Thus, language as a socially developing occurrence enables humans to advance communicatively and intellectually. As a language is without semiotic writing systems with which to convey written forms of communication, so too are language systems without humans involved in social interaction.
Abstract
Learning to Read and Reading to Think: How peer collaboration may promote reading comprehension in Icelandic secondary English language learning classrooms
This study explores research of peer reading partners, learning models and strategies for improving reading comprehension for adolescents of Foreign English Language Learning (L2). Particular focus draws upon research from peer-reading models, some of which facilitate native English language (L1) learners, and consequently, may improve comprehension for L2. Very few studies are available involving L2 and upper secondary language learners using these models and approaches (Torgesen, Houston, Rissman, Decker, Roberts, Vaughn, Wexler, Francis, Rivera, and Lesaux, 2007). However, combining these with one's proficient first language literacy skills, struggling L2 readers may increase their reading comprehension of English academic texts.
This thesis is a formative exploratory literature review within the framework of cognitive linguistics, and builds on the research of others. My aim is to inform my own, and in general, the English Language teaching practice. This study draws on research from sociocultural perspectives and cognitive theories for second language learning. People are social beings, and development begins with collaborative social exchanges amongst humans. Shared language learning and strategy learning are effective ways for improving reading.
Appropriate assessments are essential for revealing specific language components, which may be a source of reading comprehension difficulties. Learning English to read begins with mastering primary language components necessary for reading. Adolescents struggling with reading comprehension may suffer from insufficient word-level components related to the alphabetic principle. For an alphabetic writing system, these primary prerequisites are the alphabetic principle, alphabetics, which includes the phonological components—phonetics and phonemics, and phonics, in addition to fluency (related to word and sentence-level). Other aspects affecting reading comprehension take time to learn, such as background knowledge and vocabulary knowledge. Various strategies are included because as learners increase their knowledge and use of them, research shows promising and positive effects for improving reading comprehension.
Learning English to think considers an essential element of reading comprehension is that of understanding complex texts without having the burden of struggling with elementary reading components. Higher cognitive processes involve proficient readers who use language as a tool for learning, explicating, and conveying abstract concepts. Finally, this study postulates that social learning situations involving collaborative reading models facilitate reading comprehension.
Ágrip
Að læra að lesa og að lesa til að læra: Hvernig jafnaldra samvinna getur stutt lesskilning fyrir íslenka framhaldskólanemendur í enskunámi
Þessi ritgerð kannar/skoðar rannsókn á áhrifum hóplestrar jafningja, kennslu líkön og aðferðir til að betrumbæta lesskilning erlendra ungmenna í enskunámi (erlendra tungumál L2).
Áhersla er lögð á kennslulíkan sem notar hóplestur jafningja. Sum þeirra gera nemendum með ensku að móðurmáli (L1) mögulegt að auka við lesskilning og þar með getur það hjálpað nemendum í L2 flokki að ná betri árangri. Mjög fáar ritgerðir eru aðgengilegar sem hafa bæði L2 nemendur og nemendur á háskólastigi virka í þessum aðferðum og fræðum. Hinsvegar, við það að sameina þessar aðferðir við mikla kunnáttu í læsi, geta L2 nemendur aukið við lesskilning á ensku í námstilgangi.
Ritgerðin byggir á rannsókn frá öðrum; hún miðast við að upplýsa enskukennslu sem hún væri lýsandi könnunarverkefni í tengslum við vitsmunahluta málvísinda? Hún (ritgerðin) tekur mið af nútímasamfélaginu og vitsmunahluta L2 kennslu. Fólk er félagsverur og tungumálaþroski byrjar með samskiptum við annað fólk. Samvinna er mjög skilvirk leið til að bæta nám.
Að læra að lesa ensku byrjar á því að ná traustum tökum á grunni tungumálsins. Ungmenni sem eiga í örðugleikum með lesskilning gætu átt í vandræðum með alphabetics? Viðeigandi mat á erfiðleikunum er nauðsynlegt til þess að komast að rótum erfiðleikanna. Skrifkerfi byggist á alphabetics, hljóðfræði, umskráningarhæfileikum og fluglæsi eða skilningi á orða- og setningastigi. Önnur atriði sem hafa áhrif á skilning taka tíma til að læra, eins og t.d. þekking á bakgrunni, orðatíðni og fræðilegum eða sérhæfðum orðum. Nemendur þurfa að bæta þekkingu sína og notkun lestraraðferða. Ýmsar aðferðir er skoðaðar þar sem rannsókn á þeim og notkun þeirra gefur til kynna jákvæð áhrif í að bæta lesskilning.
Að læra ensku þýðir í raun að lesskilningur er nauðsynlegur til þess að skilja flókna texta, eins og námsefni á háu stigi. Mikil tungumálakunnátta er þar með að finna í lesendum sem ekki einungis skilja óljós hugtök, heldur nota tungumálið sem verkfæri til þess að læra og tjá óhlutstæðar hugmyndir og hugsanir. Að lokum dregur þessi ritgerð þá ályktun að kennslulíkön í lestri auðvelda lesskilning.