NORBS - Nordic Benthological Society
/>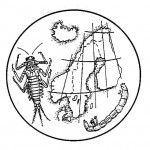 Welcome to the Nordic Benthological Society "NORBS"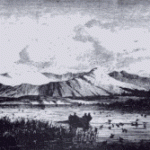 Mývatn: Lake of the  midges 
<img src="https://uni.hi.is/gmg/files/2010/12/geysir2-150x150.gif" alt="" title="geysir2" width="150" height="150" class="alignleft size-thumbnail wp-image-49"
The Strokkur geyser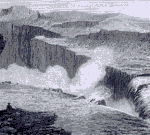 Europe's greatest waterfall Dettifoss 
The Nordic Benthological Society (NORBS) was created at the first Nordic Benthological Meeting in Uppsala in 1995, with the aim to promote collaboration and exchange of information among benthologists in the Nordic countries. The second Nordic Benthological Meeting took place in Silkeborg 13 -14 November 1997, 3rd meeting was held in Jyvaskyla in 1999, the 4th meeting was held in cooperation with Mývatn Research Station at Lake Mývatn, North Iceland 13-17 May 2001, the 5th meeting was held at Lærdal, Norway 9-12 May 2004 and the 6th meeting Kalmar, Sweden 11 - 13 June 2007.
At the first meeting, a proposed consititution consisting of 10 articles was unanimously ratified, and became thereby effective as the NORBS Constitution.
Membership is open to anyone interested in the Society's purpose, regardless of residence. The NORBS board consists of five members, with one representative from each of the five Nordic countries (Denmark, Finland, Iceland, Norway and Sweden)
The Board members of NORBS are:
Richard K. Johnson, Sweden (President)
Gisli Mar Gislason, Iceland (Secretary)
Karl Jan Aanes, Norway (Treasurer)
Nikolai Friberg, Denmark
Timo Muotka, Finland
Next meeting will be held in Aalborg, Denmark 9-12 May 2011.  For further information please contact Morten Lauge Pedersen [mlp@civil.aau.dk] or look at the conference website: http://www.norbs2011.civil.aau.dk/
 
 
 
 

 Nordic Benthological Meeting 2011

Aalborg, Denmark, 9-12 May 2011
Inquiries about NORBS may be directed to
  Pages maintained by Gisli Mar Gislason at the University of Iceland. This page was last updated December 15th, 2010.