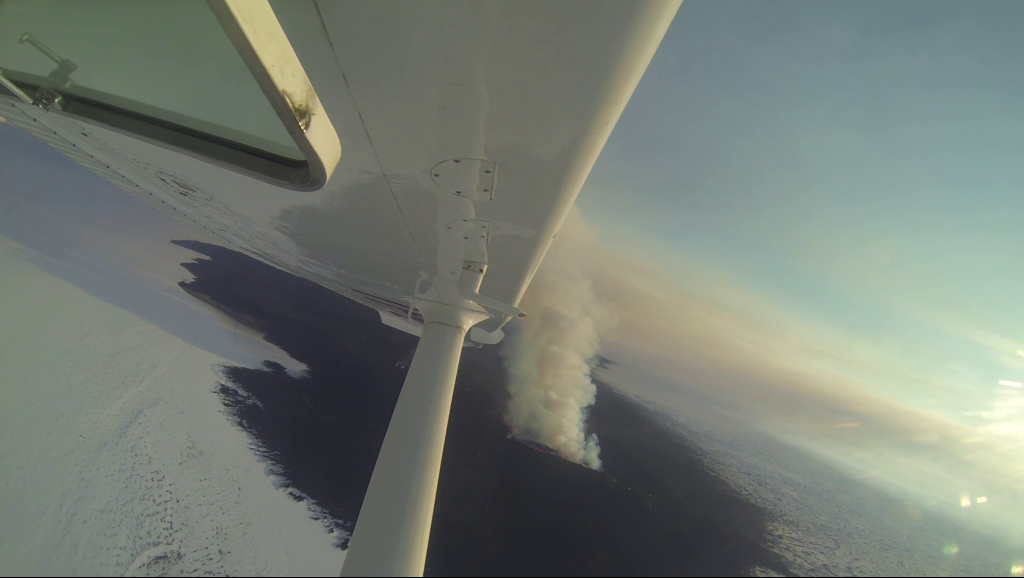 Why we fly:
Airborne observations, aerial photography and airborne RADAR scans are an essential tool to study the fissure eruption in detail and allow us to assess the risk for our IES eruption task forces on the ground.  Getting the current thickness of lava flows (needed for volumetric quantification) in such a remote and hardly accessible area is a considerable task. Next to ground-based measurements, we use several airborne methods to obtain the local lava thickness and study its evolution, resulting in three types of flight missions:
This plane, a Dash 8Q-300 is equipped (among other observation gadgets) with a SAR (Synthetic Aperture Radar). The scanning is performed from locations at high altitudes regardless of the weather, which is an essential advantage for monitoring activities under unsettled Icelandic weather conditions.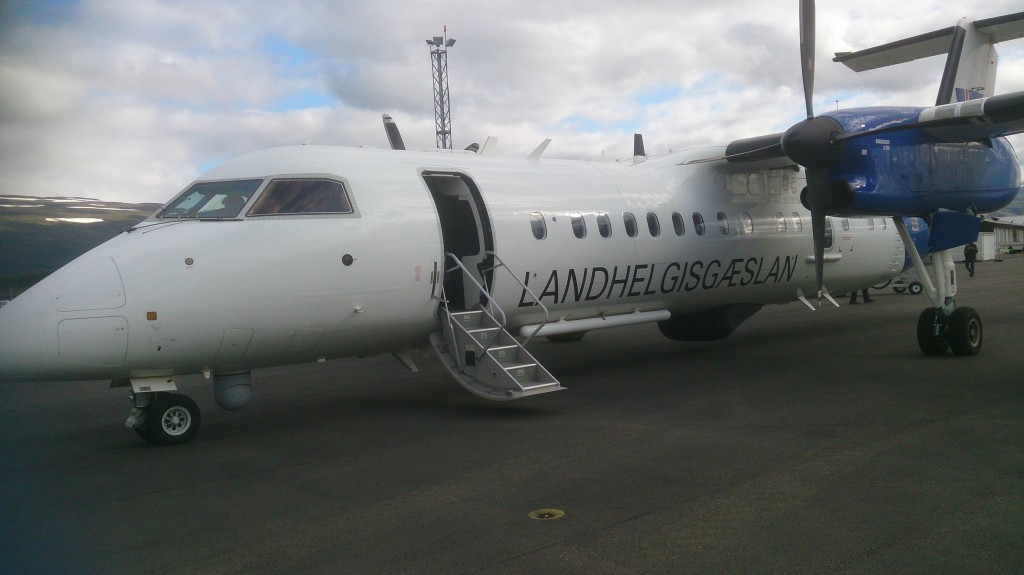 2.) Low-level flights with TF-FMS (ISAVIA)
A Beechcraft B 200 Super King Air, equipped with a ground-clearance radar coupled with kinematic GPS, is flown by ISAVIA at low altitude over the region of interest. As a result, geo-referenced height profiles of the ground are obtained. These flights include glacial inspection flights over Vatnajökull, in order to quantify the subsidence of the Bárðarbunga crater and to find new cauldrons in the ice, which might indicate local subglacial melting.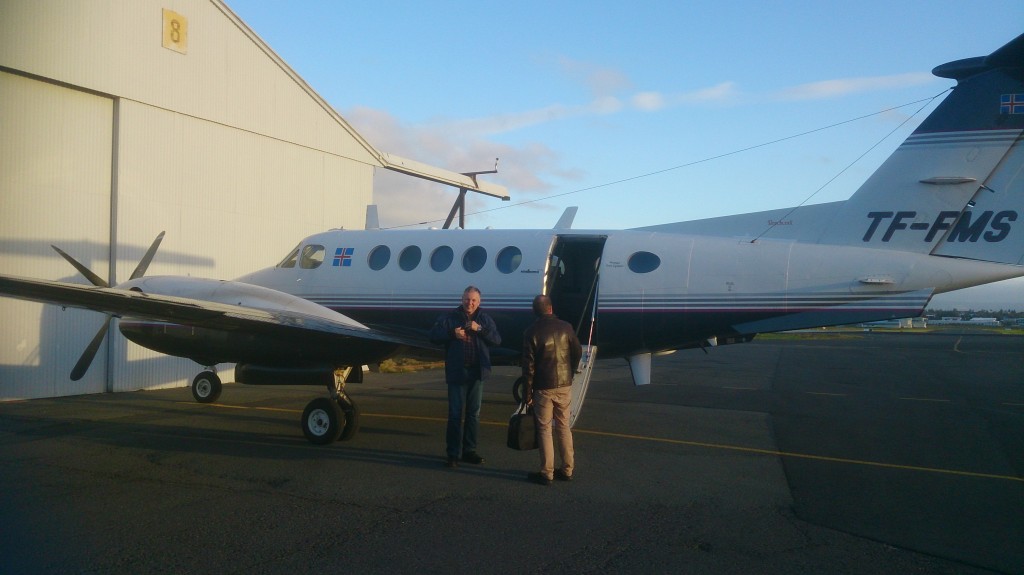 3.) Aerial photography and photogrammetry flights
By using smaller aircraft it is possible to take high resolution videos, photos and thermal images through open windows. Every (preferably geo-referenced) picture taken from the eruption site is a possible piece of scientific evidence and might turn out to give crucial information. Hence we try to seize all opportunities to get on board of any aircraft, including helicopters, that is going to Holuhraun ("Nornahraun").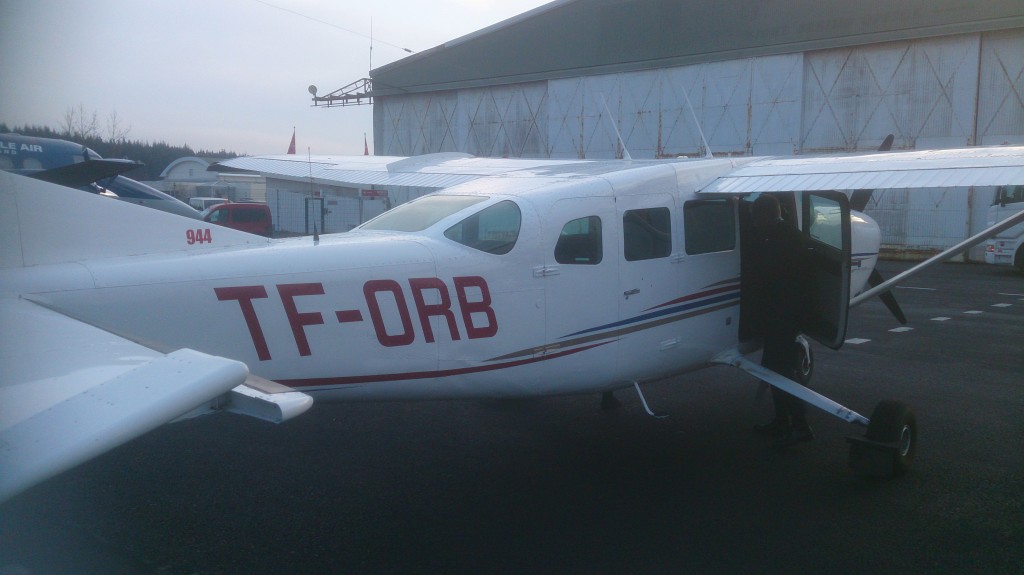 Some impressions...