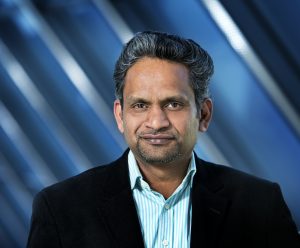 Dr. Krishna K. Damodaran (a.k.a. D. Krishna Kumar) joined the Department of chemistry in 2013, where he is currently Professor of Inorganic Chemistry and the Head of Chemistry.
He did his Master degree (2000) in Chemistry from the University of Kerala, India and PhD (2007) in X-ray structural analysis of hydrogen-bond based coordination networks from CSMCRI India under Bhavangar University, India. After spending two years as post doctoral research associate at University at Albany, SUNY, U.S., he moved to Imperial College London, U.K. (2009) as a Marie-Curie Fellow (IIF). In 2012, he joined Prof. Steed's group at Durham University U.K. as a post-doctoral research associate, worked on the development of supramolecular gelators and their applications in drug synthesis.
Dr. Krishna´s research contribution to date have been within the area of Inorganic chemistry and  material properties such as sorption studies, anion recognition etc. of coordination polymers, effect of anion binding on organic receptor molecules, inclusion properties of metalloporphyrins, catalysis and Supramolecular gel chemistry.
To date, these research works have resulted in number of high-impacting publications (2704 citations), and Krishna has an h–index of 30 (publons). For details
See our publications
If you are interested in joining Supramolecular Chemistry Group in Iceland, please contact us