Listinn er enn í vinnslu og verður uppfærður eftir þörfum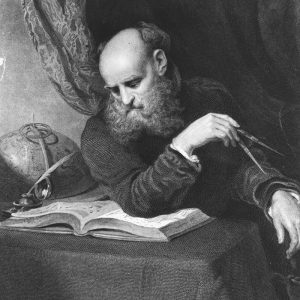 A
AIP-vefsíða: Cosmic Journey: A History of Scientific Cosmology.
E. J. Aiton, 1972: The Vortex Theory of Planetary Motions.
B
C
D
F. Diacu & P. Holmes, 1996: Celestial Encounters: The Origins of Chaos and Stability
A. Dressler, 1994: Voyage to the Great Attractor: Exploring Intergalactic Space.
J. L. E. Dreyer, 1906: History of the planetary systems from Thales to Kepler. Endurútgefin hjá Dover 1953.
E
S. Ebbesen og C. H. Koch, 2002-2004: Den danske filosofis historie 1-5.
A. S. Eddington, 1920: Space, Time, and Gravitation: An Outline of the General Relativity Theory.
A. S. Eddington, 1928: The Nature of the Physical World.
F
G
H
J
J. Jeans, 1931: The Universe Around Us.
J. Jeans, 1931: The Mysterious Universe.
K
L
M
N
S. Newcomb, 1878: Popular Astronomy.
J. D. North, 1967: The Measure of the Universe: A History of Modern Cosmology.

J. North, 2008: Cosmos: An Illustrated History of Astronomy and Cosmology.
H. Nussbaumer & L. Bieri, 2009: Discovering the Expanding Universe.
P
R
S
T
W
F. Watson, 2004: Stargazer: the Life and Times of the Telescope.
C. M. Will, 2018: Theory and Experiment in Gravitational Physics. 2. útg.
C. M. Will & N. Yunes, 2020: Is Einstein Still Right?: Black Holes, Gravitational Waves, and the Quest to Verify Einstein's Greatest Creation.
Z