I am giving a talk on the H2020 projects DEEP-EST and EOSC-Nordic (including EUDAT's B2FIND and B2SHARE) at the University of Iceland's Engineering Research Institute seminar: From Exascale Supercomputing to FAIR data -- or: Why (almost) everyone uses GPUs and how to get a DOI for your dataset.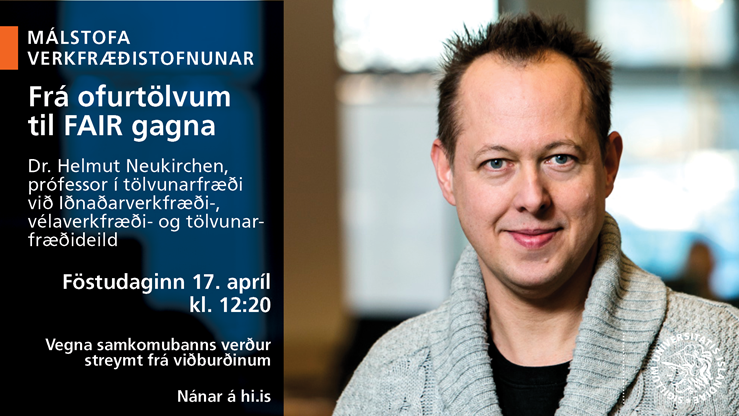 For zoom link, have a look at the official announcement.
The slide are available via DOI:10.23728/b2share.a6a4682fe1f74b32b8b67948f7ce6965
and a video recording of the presentation is available as well.