Small states should not become a laboratory for adventurous businesses and politicians. 'Integration and Dispute Resolution in Small States' - I had the honour to be the only political scientist at this high quality law conference on small states in London. I spoke about inbuilt structural weakness of small economies and what small states can do to compensate for these weaknesses. I also talked about Iceland's failure to establish itself as a financial centre! This experiment led to the 2008 crash.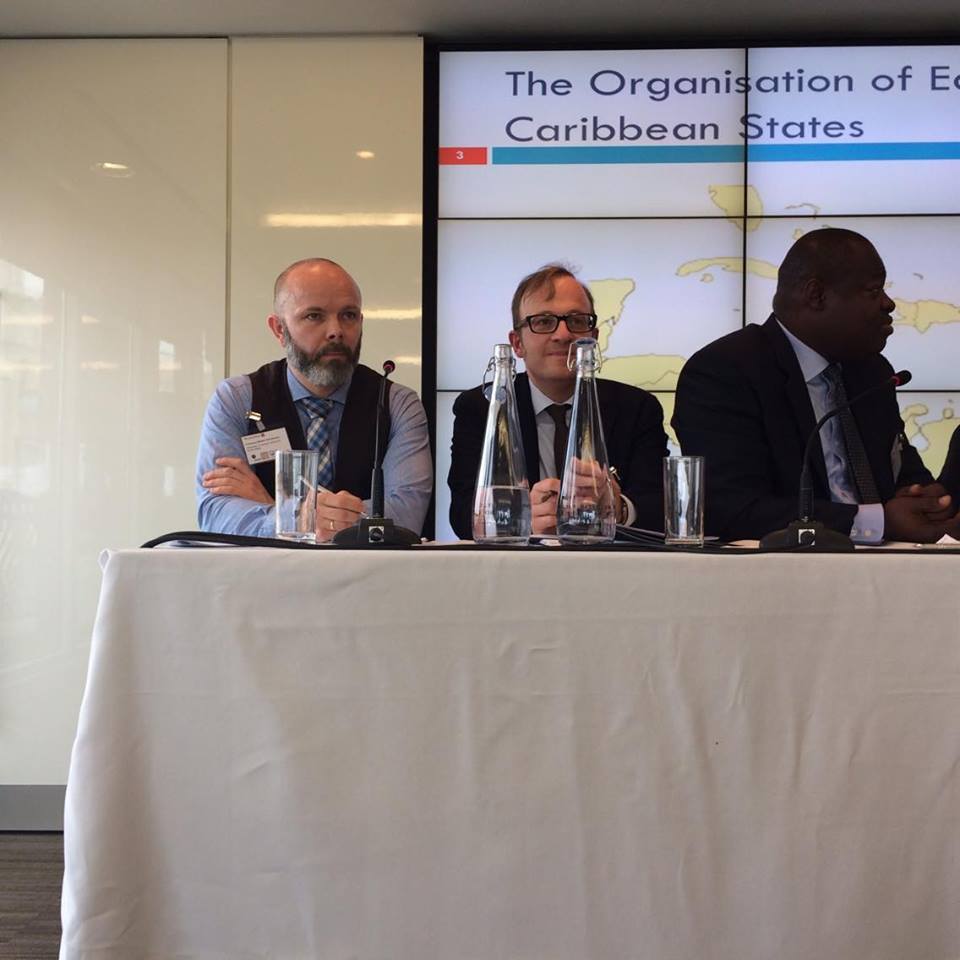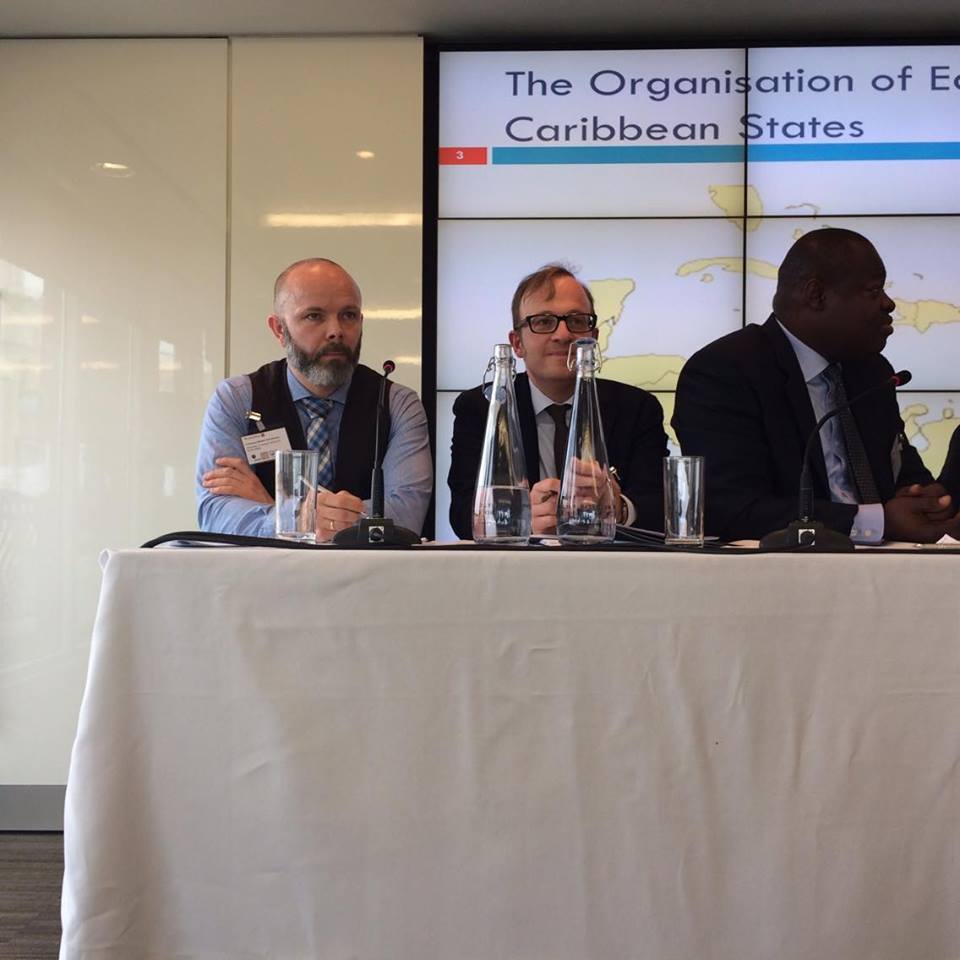 Speakers and Chairs:
Gary Born WilmerHale (Keynote speaker); Justice Winston AndersonCaribbean Court of Justice; Agnieszka Ason Technische Universität Berlin;Elizabeth Bakibinga Commonwealth Secretariat; Professor George BarkerAustralia National University; Dr David S Berry University of the West Indies;James Bridgeman FCIArb; N Jansen Calamita BIICL; Barbara Dohmann QC Blackstone Chambers; Conway Blake Debevoise & Plimpton LLP; Professor Sue Farran University of Northumbria; Stephen FiettaPartner at Fietta; Steven Finizio WilmerHale; Jack Graves Touro College of Law; Françoise L M Hendy Barbados High Commission; Desley HortonWilmerHale; Her Excellency Dr Len Ishmael Ambassador, Embassies of the Eastern Caribbean States; Michel Kallipetis QC Independent Mediators Limited and Quadrant Chambers; Edwini Kessie Office of the Chief Trade Advisor; Alex Layton QC 20 Essex Street; Dr Eva Lein BIICL; Brian McGarry Centre for Diplomacy & International Security, London Centre of International Law Practice; Professor Baldur Þórhallsson University of Iceland, Small States Studies; Lauge Poulsen University College London; Jan Yves Remy Sidley Austin; Dominic Roughton Herbert Smith Freehills LLP;Professor Francesco Schurr University of Liechtenstein; Geoff SharpClifton Chambers; Mele Tupou Ministry of Justice; UNCITRAL; Professor Robert G Volterra; Professor Gordon Walker Hamad Bin Khalifa University; Tony Willis Brick Court Chambers
The event is convened by:
Dr Petra Butler, Centre for Small States, Queen Mary University of London; Dr Eva Lein, British Institute of International and Comparative Law; Rhonson Salim, Open University.